Renting a dumpster can make your latest DIY project a lot easier or speed up any contracted work that you have to get done to your home. However, like any rental, the product is not the only part of the rental that matters – the people and terms involved in the rental do, too.
Millville, New Jersey customers depend on EWM Dumpster Rental in Cumberland County to provide locally-based rental dumpster service at a reasonable rate.
If you want to rent a dumpster for your next project, then it helps to feel comfortable with the rental itself. But what kind of details should you look out for, and how can you be sure that you are renting a dumpster under the right kind of terms and limits?
Weight Limits
Almost all dumpster rentals have some kind of weight limit – a cap on the total weight of the dumpster's contents at any one time. This means that you can't exceed this weight limit without getting an additional fine, so you will want to choose a weight limit that suits your project.
The weight of the contents matters a lot here. Heavier materials and types of debris, such as metal or old bricks, can contribute more than small pieces of wood might. You want to choose the right weight limit for the kind of debris and trash that you will be throwing away.
Generally, the larger a dumpster is, the higher the weight limit will be. There is no fine for being significantly under the weight limit, but the way that the fine is handled depends on the rental terms.
In many cases, you can go for larger dumpsters to avoid the fine. For example, choosing one of our larger EWM dumpster rentals gives you more 'wiggle room' when it comes to the weight limit, meaning that you are less likely to accidentally overfill the dumpster.
Capacity Limits
Like the weight limit, the capacity limit dictates how full a dumpster can be. However, instead of being related to the weight of what is inside, it is tied to the physical fullness of the dumpster itself.
Most capacity limits are based around the lip of the dumpster: if anything is sticking out over the top, then it is too full since there is not any more room for new debris to be added. Breaking down furniture or cutting up larger pieces of scrap can help you fit more of it into the dumpster.
These limits mean that you need to pay close attention to how much you are putting into the dumpster, even if you are not exceeding the weight limits. If you are over-filling one with far too many things, then you can be fined anyway since it becomes harder for the truck to collect and dispose of the trash properly.
Some of our larger dumpster rental options have much higher capacity limits than the smaller ones, making them ideal for disposing of large items, or a large amount of much smaller pieces of debris all at once. Alternatively, you can rent multiple dumpsters back-to-back, cycling between them when one gets full.
Reliability
The more reliable your rental is, the easier it becomes to manage it. You always want to choose a company that – like us – can offer you a very straightforward rental process, as well as consistent updates or information about the dumpster rental as a whole.
If you rent a dumpster for a certain day and it arrives one day late, then you might not notice much of a problem for a smaller DIY project. However, this kind of unreliable rental can cause serious problems with more urgent or larger-scale projects, especially ones with a lot of debris to throw away.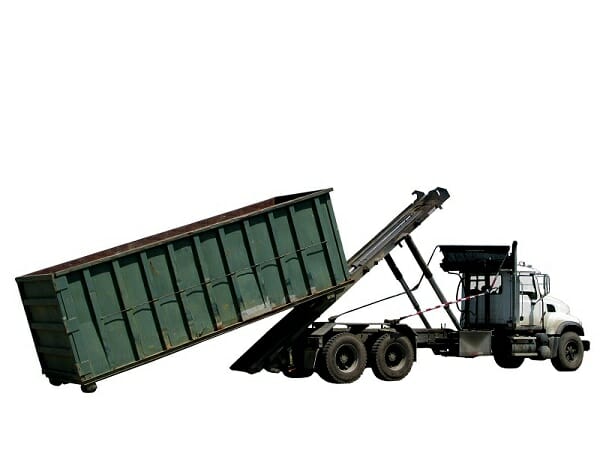 This also includes things like dumpster sizes, dumpster quality, and the pick-up process. If any of those things are less than ideal, you can run into situations where a dumpster might not be handled according to your needs – leaving you stuck in the middle of a major project until the rental company can catch up.
We at EWM Dumpster Rental aim to be as transparent and reliable as possible with our customers and always do our best to ensure that we are giving them what they need. Our support teams are easy to contact if anything goes wrong, meaning that you can easily get hold of us as needed.
Dumpster Options
A dumpster rental becomes much, much more versatile if you actually have more choice with the rental itself. A lot of companies can offer quite a few dumpster types and sizes, but the more dumpster options you have, the easier it becomes to find the perfect rental option.
More variety is always good, and companies like ours have a huge range of dumpster choices for you to sort through. Having more choice is always good, even if you are not going to need many of the options we have available, since it lets you get a better frame of reference for what dumpster options you could choose.
If you are not sure which dumpster options would be best suited to your project, then you can always contact us directly to get some professional opinions or see what kind of dumpsters we can offer. Sometimes you will not know which dumpster you need until you see it with your own eyes.
Remember that all dumpsters are different and that different sizes and scales can have different benefits and drawbacks. The more you know about the individual types of dumpster on offer, the easier it becomes to choose one that is a perfect fit for your next project or set of DIY jobs.