In the 2021 Inc 5000 list, EWM Dumpster Rental was named one of the fastest-growing private companies in America. These awards mark the seventh year running that the company has received this same award.
EWM Dumpster Rental has been given this award by Inc 5000 every year since 2015, marking the company as one of the top private brands in the United States.
The 08850 ZIP code of Milltown, New Jersey is completely within our delivery radius from our Middlesex County office here at EWM Dumpster Rental.
Humbling and Proud News, Reports Co-Founder
CEO and co-founder of EWM Dumpster Rental, John Fenn, reported that he was humbled and incredibly proud of the award.
To be named by Inc 5000 alongside other amazing, thriving companies in the United States is an incredibly proud feat, he said. Being the seventh year of EWM Dumpster Rental being named one of the fastest-growing private companies has not dimmed the surprise, and pride felt by the entire company.
The 2021 awards marked a particular highlight for our company as it was great to be recognized for growth in such a difficult year for private companies added Fenn.
The founders have praised the whole team at EWM Dumpster Rental for their continued hard work. It is the dedication of the team which has helped the company see such incredible growth and reach this milestone in 2021.
Inc 5000 Recognising Growth And Commitment 
The Inc 5000 list recognizes the most successful private companies in America.
Compared to other business awards, this list gives a unique insight into one of the most dynamic industries as well as one of the greatest contributors to the country's economy.
Private companies and small independent businesses, like EWM Dumpster Rental, have achieved incredible growth over a three-year period which is something this Inc 5000 list recognizes. Over three years, small businesses listed by Inc 5000 have achieved an incredible growth of 543% with a medium revenue of $11.1 million. 
As well as this incredible growth, as a collective, these small businesses also contributed more than 610,000 jobs to the US economy over the same period.
This is why the Inc 5000 list is so important, as many people can overlook the importance of small independent businesses, like EWM Dumpster Rental. It is clear to see that although these companies are small, they play a large part in the wider economy.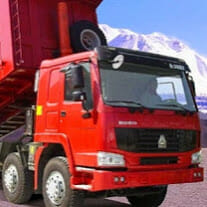 The Inc 5000 awards for businesses take place every year, and the 2021 list was compiled to recognize the incredible growth of private companies, like EWM Dumpster Rental, which they have continued to maintain even during difficult times.
One Of The Most Important Company Rosters of All Time
2021 was a difficult year for companies of all sizes, which has made these Inc 5000 awards particularly valuable for EWM Dumpster Rental and the other companies listed.
The editor in chief of Inc 5000, Scott Omelianuk, echoes this pride and has claimed that the 2021 awards were some of the most important of all time. During a period where many companies were forced to close their doors or at the very least cut back, being able to recognize the fastest-growing companies across the country has been incredibly optimistic.
With the hard work and dedication of the EWM Dumpster Rental team, this company has been able to maintain its growth and be awarded for its efforts for the seventh year running, even while many others could not survive.
To be able to simply survive during the global pandemic was a feat for all kinds of businesses, but to be awarded for fast growth is incredible.
As well as being named as one of the fastest-growing companies in America by Inc 5000, EWM Dumpster Rental has won other awards for its work. EWM Dumpster Rental was also named one of the highest-grossing haulers in the United States by Waste Today, as well as one of the top workplaces in Northeast Ohio by The Plain Dealer. 
EWM Dumpster Rental is incredibly proud to maintain the title of the fastest-growing company by Inc 5000, as well as these other awards. The company is proud to serve local communities and create a great work environment for its employees, both of which it has received awards for.
Following such a successful year, EWM Dumpster Rental hopes to see more success in the future and will continue to work hard to maintain these titles.
About EWM Dumpster Rental
EWM Dumpster Rental is the leading dumpster rental company in Philadelphia, serving counties across the state as well as across Eastern Pennsylvania and Delaware.
It provides dumpster rental to residents and businesses across these locations, ensuring that everyone has access to waste removal when they need it the most. The company has a range of containers available to hire and work with flexible contracts to make things as easy as possible for its clients.
Whether you are working on a home clearout, renovation project, or professional construction site, EWM Dumpster Rental can provide dumpsters to rent.
As one of the leading companies in America, EWM Dumpster Rental have served thousands of clients within the area and continue to be a leader in local waste management services. The company operates with flat rates to make its services affordable for everyone and are considered to be one of the best in this field in its pricing as well as customer service.
If you are interested in hiring a dumpster locally, please get in touch with today to learn more.