The dumpster rental industry might seem like a niche thing to get involved with, but it is actually one of the more rapidly-growing industries across the United States. But why, and what makes it so different from any other industry in terms of its growth and what it offers to customers or clients?
Get in touch today for the best rental dumpsters in Monkton, Maryland at discount rates with EWM Dumpster Rental of Baltimore County, MD.
Versatility
A dumpster is always useful. Whether it is being used for a personal DIY project or large-scale construction, having a dumpster can allow you to rapidly dispose of debris and waste in a way that you can't use normal bins or trash cans. Even smaller projects can benefit from them.
Dumpsters are also useful for more than just these large projects. They are often used for clearing out houses, disposing of old furniture, helping with landscaping, or even just being used for quick trash disposal if you have a lot left lying around in your house or property.
While dumpsters only really has one main purpose, that purpose lets them contain almost anything for later disposal, meaning that they can be a core part of almost any project that produces a lot of waste. They have been used in all kinds of industries and projects, making them a popular choice of tool for nearly any sort of work.
We at EWM Dumpster Rental have worked in this industry for years and have been able to see the way that dumpster demand has changed. Not only are companies relying on them more and more, but individual customers with DIY projects are finding them incredibly useful as well.
Size Options
Dumpsters of different sizes are ideal for different uses, but our dumpster rental options are varied enough to let our customers choose what they need. This had become a major part of the dumpster rental industry, and it is not hard to see why.
By having multiple options available, clients and customers are able to choose the dumpster size that they want, which opens up more options for how they approach a situation. For example, a larger project could use one large dumpster or multiple smaller ones, making it a very convenient way of disposing of excess waste.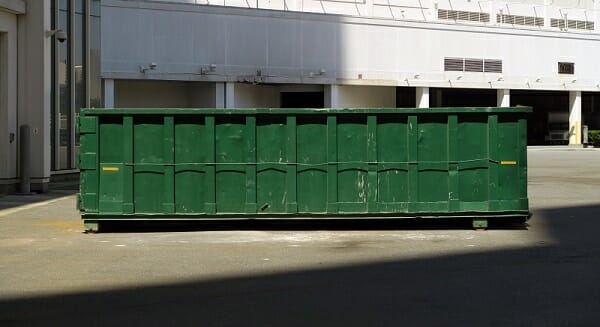 These size options have also allowed the dumpster market to expand. While they were previously limited to fairly middle-sized projects, since larger dumpsters were not easily available and smaller ones were not practical, customers can now choose from a huge range of styles and sizes.
Our expert staff is able to help each customer find the dumpster combinations that they need, whether that is one large dumpster rental, a mixture of different dumpster types and sizes, or even a steady stream of smaller dumpsters that follow a strict rotation schedule.
Disposal
Dumpsters have also become far more practical now that there are more ways to dispose of trash, waste, and various other unwanted materials. As disposal methods improve, dumpsters become useful for more and more purposes, working well for a range of different projects.
For example, you might be able to hire multiple small dumpsters: one for taking away landscaping waste, one for generic building waste such as bricks, and another for throwing away old furniture. These can all be taken to different disposal sites, making the entire job much more convenient for you.
Dumpsters are also a better disposal option in general when compared to handling the waste yourself. While you could load the debris into your car or truck and take it to a disposal site, it would take a lot more trips and waste a lot more fuel.
Instead, dumpsters – including our own dumpster rentals – are a great way to save time, money, and effort while still getting the results that you want. Dumpsters are a very powerful asset to have, and rental options mean that you are not forced to buy them outright if you only need to use them in the short term.
Convenience
A lot of people who have never looked into dumpster rental services can get confused over what the services actually do. While it can be easy to assume that you are just renting the dumpster itself, the rental actually comes with some much more beneficial features that make it worthwhile.
For example, getting a dumpster rental from us at EWM Dumpster Rental means that you get the dumpster, the delivery process, and the pickup process included. You do not have to lift a finger, other than filling the dumpster up, which saves you a huge amount of time and money.
If you are clearing out an old house or handling a major DIY project, then having a container to throw your waste into is incredibly convenient. Once the rental period is up, then we will come and collect it, then dispose of the contents – you can stay and home and apply the finishing touches to your work.
This not only makes it much easier to get done with a project quickly, but it reduces the amount of stress that you are under. Instead of having to make repeated trips to dispose of spare bricks and other materials, you can throw them into the dumpster and not worry about it later on.
Looking for a Dumpster?
We have a lot of different dumpster options to offer you here at EWM Dumpster Rental, and many of them could be perfect for your upcoming project. Whether you need a single short rental or a longer-term arrangement, we can work with you to get you exactly what you are looking for.